Towards 2000 Inc - Rental Guide - Yr 2000
Pangolin 10 Watt Laser System
Pangolin 10W full color laser system. Quick set up. Custom logos, Beam and plane effects. Powerful enough for large indoor venues and outdoor shows.
From $1500.00 - Call for more info (818) 557 0903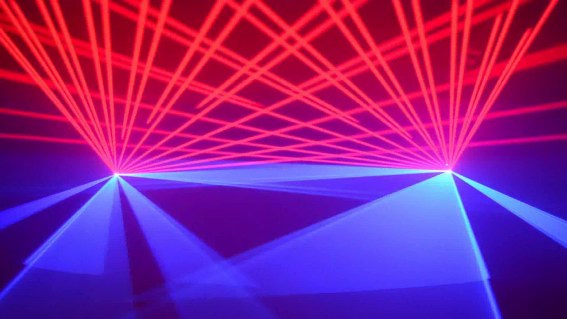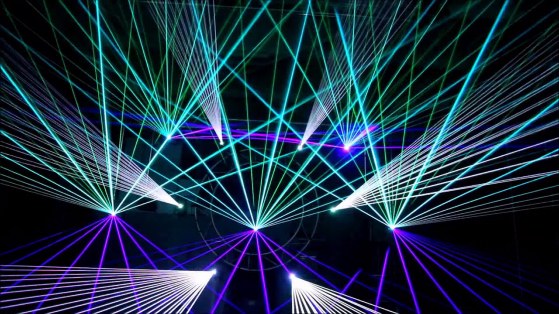 Full Color Laser Effects
| | | | |
| --- | --- | --- | --- |
| | | | |
| Variable fans of green argon laser | Beam effects - all pre-programmed | Laser planes with variable size | Laser tunnels, cones and walls |
| | | | |
| Heart shaped laser tunnel | 100's of animated graphics | Liquid sky and custom graphics | Single beam effects |
The T2K laser systems are small and compact and inexpesive and have many of the required features for film and video special effects and are perfect for small to medium special events. The units have the same small hand-held control unit and have identical functions. The larger higher powered unit delivers a 300 Milliwatt Argon laser beam that delivers a brilliant green light that can be seen very clearly in low light levels. This laser has been used for many film effects including product scanning, laser alarm sensors, laser eyes etc ...
Features:
Huge library of images built in to laser
Built in animations
Images can be programmed into sequences and played back
Variable image size
Beam effects
Plane effects
3D effects
Graphics
Instant typed characters
Air cooled
Instant set up
Affordable
No operator required (but suggested!)
Custom graphics or logos can be imported from a scanned imaged
The laser has been used in many, many film and video projects. It can provide many of the features designers are always looking for.
300MW Argon laser with pre programmed effects - $950.00
10 watt Laser Show from $1500.00 with operator