HeliHauler
The HeliHauler range of Heli Dollies brings quality engineering at an affordable cost to the world of on-ground mobility for helicopters. These units use the latest in electric motor drive technology to allow precise, variable control of speed and hydraulics. Available for Astar, Jet Ranger, Long Ranger and others. Pricing at 20% below competing products and streets ahead in design!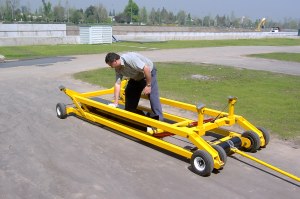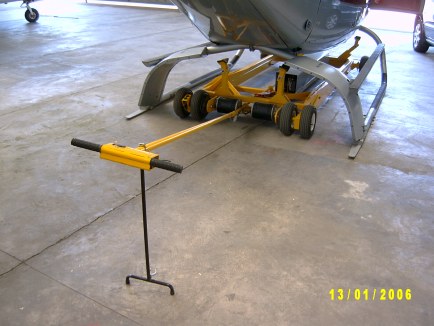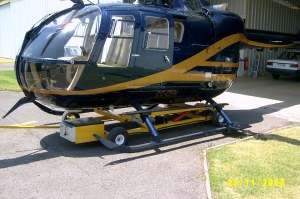 HH 1e
Short - for Bell 206 and AStar
Long - for Bell 407 and Long Ranger
Max load 1600 KG. Rear or front steering. Electric hydraulic lifting. Single traction drive. 24V 75Ah battery pack.
$11,395.00
HH 1eD
With dual traction motor
$12,100.00
HH 2eD
EC 130 (B4), EC120, Bell 407, Long Ranger
Max load 2000 KG
$14,800.00
BO 105
Max load 2300 KG
$15,900.00
BK 117, EC 145
Max load 2500 KG
$16,700.00
Dual traction drive motor, rear or front steering, electric hyraulic lifting, 24 volt 115Ah battery pack
Extras
Wireless remote control
$3,800.00
4WD abd 4 W steering and Remote control
Only for EC130, AS 350, Bell 407, Bell 206LR
$5,200.00
28 Volt 200Ah battery pack for APU use
Includes cable and connector
$1,400.00

.



.