Serial #666 N71DV
This is a skids-up restoration of 1953 Bell 47 - upgraded to G2 with all new or completely overhauled components to provide an immaculate ship with a minimum of 1000 hours before any significant service requirement. Will make perfect picture ship, trainer or collectors item. Available in California at $159,950 . - Sold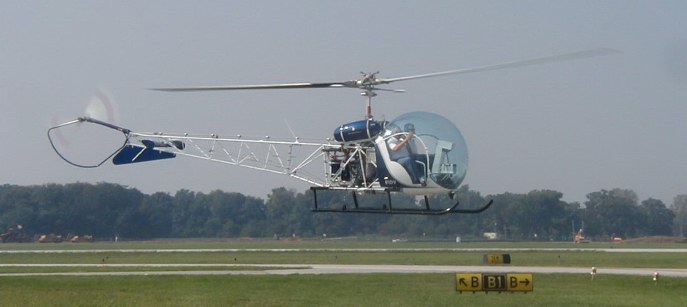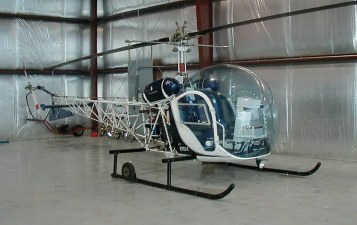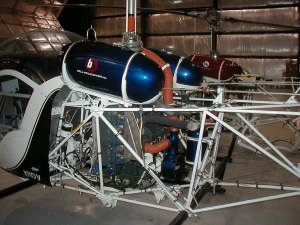 | | | | | | | | |
| --- | --- | --- | --- | --- | --- | --- | --- |
| Description | Part # | Serial # | Istalled at | TSN/OH | TSN/OH | Life Limit | TBO |
| Engine | VO-435-ALE | | 7108 | 0 | 160 | 1200 | - 180 (5/05) |
| Transmission | 47-620-600-17 | B12-543 | 7108 | 0 | 160 | 1200 | |
| Gimball Ring | 047-120-014-023 | H041 | 7274 | 0 | 160 | 4800 | |
| TR Gearbox | 47-640-075-1 | A13-1205 | 7108 | 0 | 160 | 1200 | |
| Fan Belts Set | 74-661-041-11 | | 7108 | 0 | 160 | 900 | |
| TR Blade | 47-642-117-001 | A3-03314 | 7108 | 617 | 160 | 2500 | |
| TR Blade | 47-642-117-001 | A3-04383 | 7108 | 617 | 160 | 2500 | |
| TR Hub Assy | 47-641-126-5 | 1060 | 7108 | 617 | 160 | 2500 | |
| Engine Mount | 74-612-171-123 | Moo-3177 | 7108 | 0 | 160 | 2500 | |
| Yoke Main Rotor | 47-120-177-1 | B1-746 | 7108 | 0 | 160 | 1200 | |
| Main Rotor Grip | R47-120-135-5 | A-188 | 7108 | 0 | 160 | 1200 | |
| Main Rotor Grip | R47-120-135-5 | A-189 | 7108 | 0 | 160 | 1200 | |
| Main Rotor Blades | Wooden | | 7108 | 0 | 160 | On Cond. | |
Times are at Hobbs 180 (7/04)
Ground wheels, rotor tie down. High dome Lycoming engine.
Avionics: King KLX 135 Transceiver/GPS Receiver, KT 76A Transponder, SPA-400N Intercom
Miscellaneous: New exterior paint, new interior paint, new carpet, new velour fabric seats with embroidered Bell logos, new bubble cabin glass,
quick release doors, wooden blades…..
Cert of Airworthiness for standard category and spraying.
General: Only 180 hours on the Hobbs after skids up restoration. The engine is the high compression conversion. Most major items are new or overhauled. Flies perfect and looks fantastic. New Paint and upholstery.1953 Bell 47G2A. $159,950
SOLD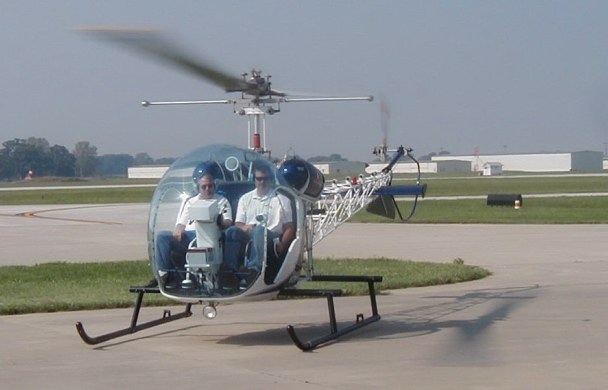 Springfield, Ohio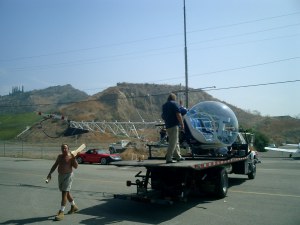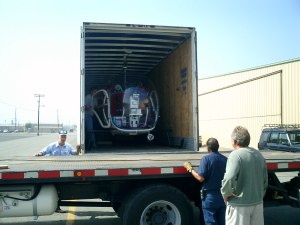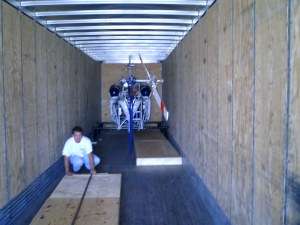 Transportation to California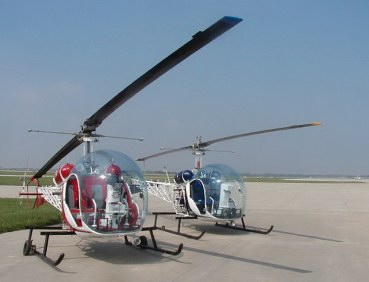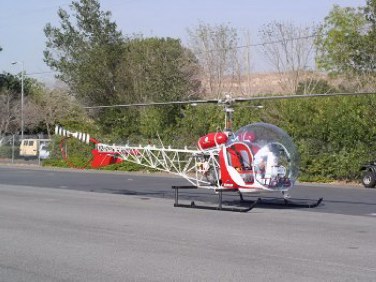 Contact - Mark (818) 557 0903
mark@t2k.com